Course Highlights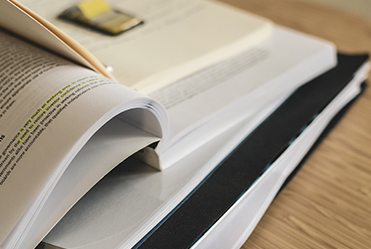 Intensive course covering all GMAT areas (~10 weeks course)
3-4 classes per week
Student focused teaching
Complementary set of text books
Flexible Class Scheduling
Flexible scheduling classes/special weekend batches
Tips to incorporate evidence based reading methodology to assay Reading Comprehension Passages
Extensive grammar sessions to help ace Sentence Correction Section
Special emphasis on convoluted Critical Reasoning
Strategies for argument based writing assessment
Specialised sessions for Integrated Reasoning
Doubt clearing sessions
Evaluation through mock test
Application Procedure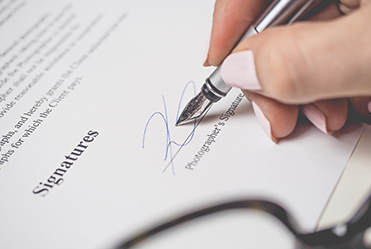 International applicants requesting admission to any Graduate School of Management or Non-Management program should have the following material:
Application for Admission :
There is an University Application fee which varies from $50 to $150 which is a non-refundable . Personal statement of experiences and professional goals which states that why you want to pursue a specific course. Two candidate evaluation forms or letters of reference. Evaluators must be people who are directly familiar with your academic, professional or leadership experience. Official transcripts of all undergraduate and graduate course work accompanied by an English translation of all academic records and transcripts. Official GMAT or GMAT score report.
Official TOEFL score report showing a score of 570 or better on the paper-based test, or a score of 230 or better on the computer-based test. TOEFL scores are valid for two years. The TOEFL requirement is waived for international students for whom English is the native language. The TOEFL requirement is also waived for international students who completed their undergraduate education in the United States at an accredited U.S. college or university.
Statement of Financial Responsibility & I-20 Documentation and official bank verification (written in English) showing sufficient resources to cover two years of educational and living expenses. Official bank documentation of funds is provided by your and/or your sponsor's financial institution's). These documents must be received and approved by the Atkinson School before an I-20 can be issued.
A photocopy of the name page of your passport showing your name as presented and spelled on your passport.
How to apply:
There are no specific dates or schedules for taking the GRE/GMAT/TOEFL. These are conducted round the year. The procedure is to first obtain a form and consequently register your self for the exam.
1. Ordering the form:
Forms and their details are available (free of cost) atInstitute of Psychological and Educational Measurement (IPEM) 119/25-A, Mahatma Gandhi Marg Allahabad 211001 (U.P.), India Phone: 0532 – 624881, 623858 Fax: 0532 – 624637 E-mail : ets@ipem.org Website : http://ipem.org/
The United States Education Foundation in India (USEFI) Educational Advisor, USEFI, Fulbright House, 12 Hailey Road, New Delhi – 110 001 Phone : (011) 3328944 Fax : (011) 3329718 E-mail : vijaya@usefi.ernet.
2. Registration :
Thereafter, to register yourself for a particular test date, you can contact Sylvan Testing Services in New Delhi.Address:Sylvan Testing Services Pvt. Ltd. Senior Plaza 160-A, Gautam Nagar, 3rd Floor Yusuf Sarai, Behind Indian Oil Building New Delhi 110 049 Tel: 011-6511649 Fax: 011-6529741
Acceptable Forms of Payment :
International Credit Card : The fee can be paid to Sylvan Testing Services through any of the following international credit cards- VISA, Master , American Express over a telephone.
Cheques, bank drafts, money orders payable in U.S. dollars must be drawn on banks located in the U.S and be made payable to ETS-GMAT/GRE/TOEFL.If payments are made in the Indian currency, these must be made at the telegraphic transfer selling (TTS) exchange rate of the U.S. dollar equivalent. Cheques, money orders payable in Indian Rupee must be drawn on a bank in India.
Test Day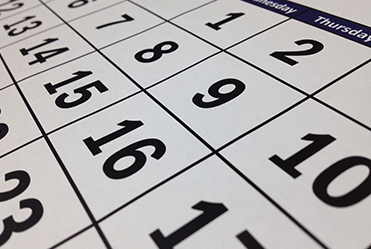 What You Will Need at the Test Center ?
# Acceptable identification as described in Presenting Proper Identification. Presenting Proper Identification. The following are the only acceptable forms of ID that you may use at the test center:
Passport* Government-issued driver's license Government-issued national/state/province identity card (including European ID card) Military ID card
*If you are testing in Bangladesh, China (including Hong Kong), Pakistan, India, or Singapore, you must present your passport as your identification.
Note: No other forms of identification will be accepted at the test center. Unacceptable forms of ID include expired passports or driver's licenses, social security cards, draft classification cards, credit cards, employee or student IDs, letters from your university or college, IDs with physical descriptions in place of photos, or any other kind of ID that does not meet the requirements described above.
# The names of the GMAT® Programs to which you would like to send your GMAT® scores.
Note: you will not be allowed to bring notes with the names of these programs into the testing room.
# The appointment confirmation letter or email you received from Pearson VUE. However, if you do not have your confirmation letter—or were not issued a confirmation letter—you will still be allowed to test if you have a scheduled appointment.
Noteboards
The administrator will provide you with a booklet of five (5) noteboards at the start of your test. If you fill these noteboards during your test, you may request replacements by raising your hand. You may not remove these noteboards from the testing room at any time. Every noteboard must be returned at the end of the test session. You may not take your own noteboard into the testing room.
Changes for the GMAT
As of January of 2006, paper and pencil will no longer be available to use as scratch notes during the exam. The test proctor will give a wet erase booklet and special wet erase pen. The test takers will be required to raise their hand and ask for a new book or pen if either one is needed. This change has been of much surprise to many. It is said the change is for 2 reasons, one being the fact people were getting actual test questions out of the testing center through paper and pencil, another reason is to save paper.
GMAT 2017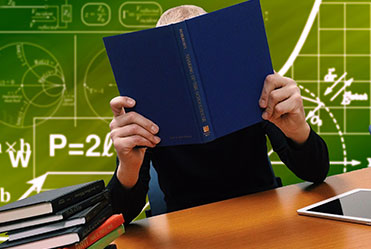 GMAT 2017 test pattern is a Computer Adaptive Test, where the candidates will receive questions one at a time and the difficulty level and score of the GMAT will depend on the accuracy of your previous answer. If you answer the first question correctly in GMAT 2017 exam, the next question will be of higher difficulty level. If the answer is wrong, the next question will be of lower difficulty level and will be scored accordingly.
Analytical Writing Assessment: According to the GMAT pattern 2017, the Analytical Writing Assessment measures the candidate's ability to think critically and to communicate your ideas. During the assessment test, they are analyse the reasoning behind an argument and write a critique of that argument. It covers just one topic and candidates are given 30 minutes to complete the test. The Analytical Writing Assessment covers analysis of argument.
Integrated Reasoning: The Integrated Reasoning section measures the candidate's ability to evaluate information presented in multiple formats from multiple sources – skills they require to succeed in our technologically advanced, data-driven world. As per the GMAT 2017 test pattern, this section has 12 questions and candidates are given 30 minutes to complete the task. The questions revolve around:

Understanding and interpreting information given in graphics, text, and numbers
Appraise information from multiple sources
Organize data to see relationships and figure out interrelated problems
Work out complex problems by combining and manipulating data obtained from multiple sources

Quantitative: The Quantitative section measures the candidate's ability to analyse data and draw conclusions using reasoning skills. The level mathematics needed to understand and solve the questions in this section of the GMAT test pattern 2017 are similar to what is taught in secondary school classes. As per the test pattern of GMAT 2017, candidates are given 75 minutes to attempt 37 questions. Quantitative Section deals with Data sufficiency and Problem Solving. The areas covered in Problem Solving are:

Arithmetic
Basic algebra
Basic Geometry Concepts
Word Problems on the above

Verbal: According to the GMAT test pattern 2017, the Verbal section measures your ability to read and understand written material, to evaluate arguments, and to correct written material to conform to standard written English. As per the test pattern of GMAT 2017, candidates are given 75 minutes to complete 41 questions. The cover the following areas:

Reading Comprehension
Sentence Correction
Critical Reasoning
Visa Formalities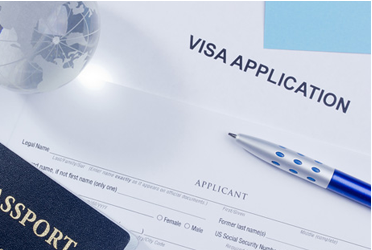 Requirements for F-1 Visa:
If the foreign student advisory believes you have the resources necessary for study in the US, he or she will send you a Form I-20 (Certificate of Eligibility for Nonimmigrant [F-1] Student Status). You will need to submit this form with your application for a student visa to the American embassy or consulate. You will also have to provide proof of proficiency in English (unless you are enrolling in a language program).
You will also need:
Form DS-156 (Non-Immigrant Visa form available from US consular offices),
A passport (valid up to at least 6 months after the completion of your course),
A 1-1/2 inch square (passport size) photograph (37 mm x 37 mm) showing full face against a light background,
Financial documentation (including both solid & liquid assets) & annual income of the sponsor if any
Visa processing fee.
The following documents of non-immigrant intent can bolster your case further :
Letter from the prospective employer.
Reference from somebody known to you who has returned to India after his masters. Requirement for your masters in your native country.
Visa Fees:
Non-immigrant visa application fee (non-refundable) US $131
Visa fees are payable only via Demand Draft drawn on a national or international bank. The draft should favor of:
For New Delhi – 'US Embassy New Delhi'
For Calcutta, Chennai, Mumbai – 'US Consulate General' (as the city may be)
Important:
Please write your complete name and passport number on the back of each draft.
Courier/Processing fee (payable by all applicants) RS. 400
Courier/Processing fees may be paid in cash
GMAT Computer Adaptive Test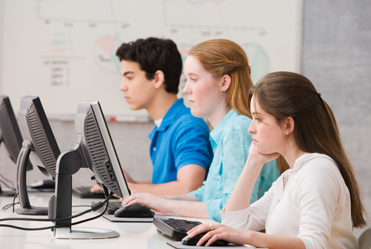 The difficulty level of the GMAT test depends on the candidate's responses to the questions. So, the next question in the test will be harder if your estimated score is higher and you were able to correctly answer most of the previous questions. However, the next question will be easier if your estimated score is less.
The final score in the GMAT test pattern depends on the difficulty level of questions that the student had attempted.
Correct answers to difficult questions will result in higher scores while correct responses to easier questions will result in lower scores.
GMAT is a standardised management entrance test used in the selection procedure of more than 2000 GMAT participating institutes worldwide. The GMAT 2017 test facilitates admission to more than 5,900 programs. There is no specifically mentioned eligibility criteria for GMAT 2017. Business schools use this test as a criteria for admission into a wide range of management programs like MBA, Master of Accountancy, and Master of Finance programs. There are no specific GMAT 2017 test dates. GMAT retest can be taken after 16 days from the last exam. However, students cannot take GMAT more than 5 times in a 12 month period and a candidate cannot take more than 8 GMAT exam in a lifetime.